Cyberia offers the fastest and most comprehensive dedicated high speed Internet connections.
With unlimited data consumption and speeds that can reach several hundreds of Megabits per second, Cyberia's dedicated Internet is the most suitable service for businesses that require a fast, secure and reliable Internet connection.
Wherever your business is located, Cyberia can deliver the required bandwidth over one of the listed local loop types available: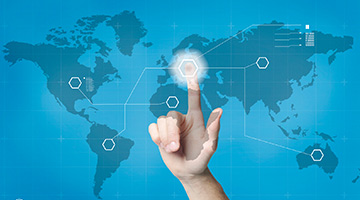 Dedicated Copper Analog or Digital Leased Lines
Cyberia's dedicated Internet Services come with a customized Service Level Agreement to meet your needs and requirements.
For more information about the service, please contact our corporate sales department.